Solar Forecasting in South Australia: On the Forefront of of the Transition to High Penetration Solar
It's no secret that South Australia is facing some of the most pressing renewables integration challenges in the world. High penetrations of solar & wind face frequent step-changes in their power output at the hand of weather driven intermittency, and lead to periods of surplus & deficit in supply.
From the market level, down through transmission and finally distribution networks, we collectively must confront these challenges to ensure the success of Australia's first and foremost foray into the future grid.
South Australia Power Networks: Hard-working Folks!
Thankfully, there is a very engaged and dedicated group of hard working folks at SA Power Networks who have these issues front of mind. Last week, Josh and I visited with Bryn Williams and his teammates as a a part of our collaborative work with The Australian National University on an ARENA funded project for distributed solar forecasting, and were absolutely impressed. At present, their most pressing solar integration challenges lie in the lack of visibility of solar in their LV Network.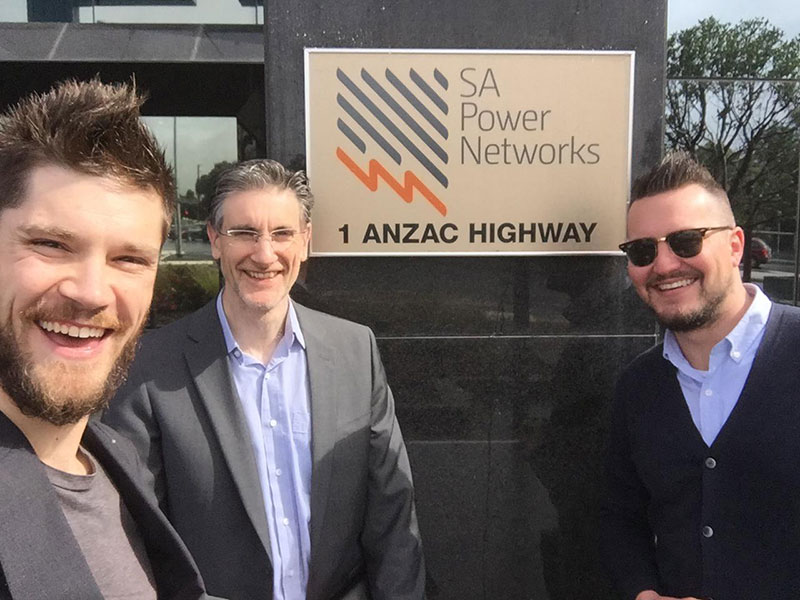 Our Commitment: The World's Highest Resolution Solar Forecasting
As a part of meeting with solar integration challenges head-on, Solcast is now committed to delivering the world's highest-resolution solar forecasting technologies to SAPN by the end of this year. Allowing SAPN to finally have the LV network visibility they require for managing & planning for their network operations.