Today's Solar Intermittency is Tomorrow's Opportunity
Last week I was privileged to give an invited talk at the Energy Networks Australia "Grid Edge" event, where I was asked to present on "Dealing with the Intermittency of Renewables".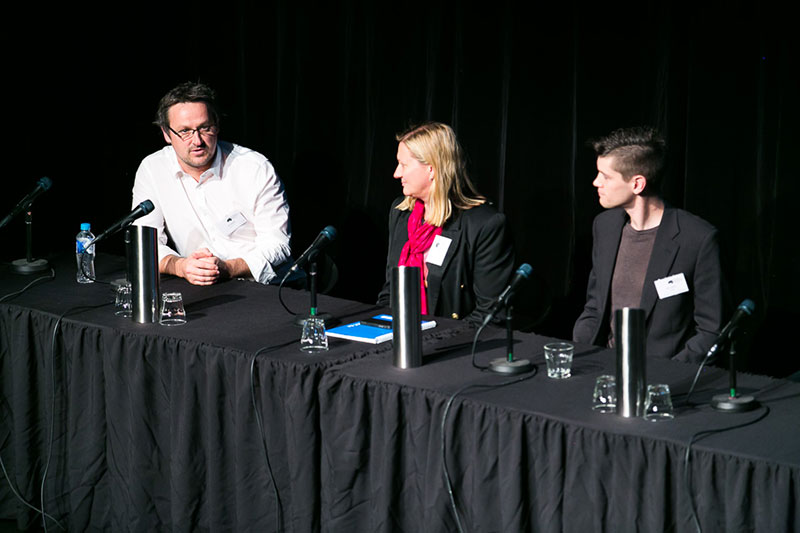 Our CTO Dr. Nick Engerer at the ENA Grid Edge event in May 2017, onstage with Dr. Phil Blythe CEO of Greensync and Michelle Taylor of Energy Queensland.
My field of academic study has been discussing this issue for nearly a decade now; and the conversation hasn't changed very much over that time. The sun doesn't always shine, the wind doesn't always blow. These are the biggest "problems" with renewable energy.
Change Your Mindset: Solar and Storage Solutions
But I want to challenge you to change your mindset, and change the game. Let's view intermittency as the opportunity it really is. Technology can solve the intermittency "problem" and the companies that do so will create value. The obstacle is the way.
With 6GW rooftop solar + 6GW more by 2020 with 3-4GW of large solar farms, the time for seizing this opportunity is here. Smart inverters, energy storage and demand side management technologies must scale up quickly - but must also keep the big picture in mind.
How can these technologies be orchestrated with renewables to build the future grid? With 18GW of solar hitting our grid by 2020; detailed, network centric solar forecasting will play a major role. We can take advantage of the intermittency opportunity.
You can watch my talk on the subject in the following video. I hope it will change your thinking from 'dealing with' intermittency over to embracing it!