This is how it looks when you cram all of the Solcast API's new data parameters into one picture!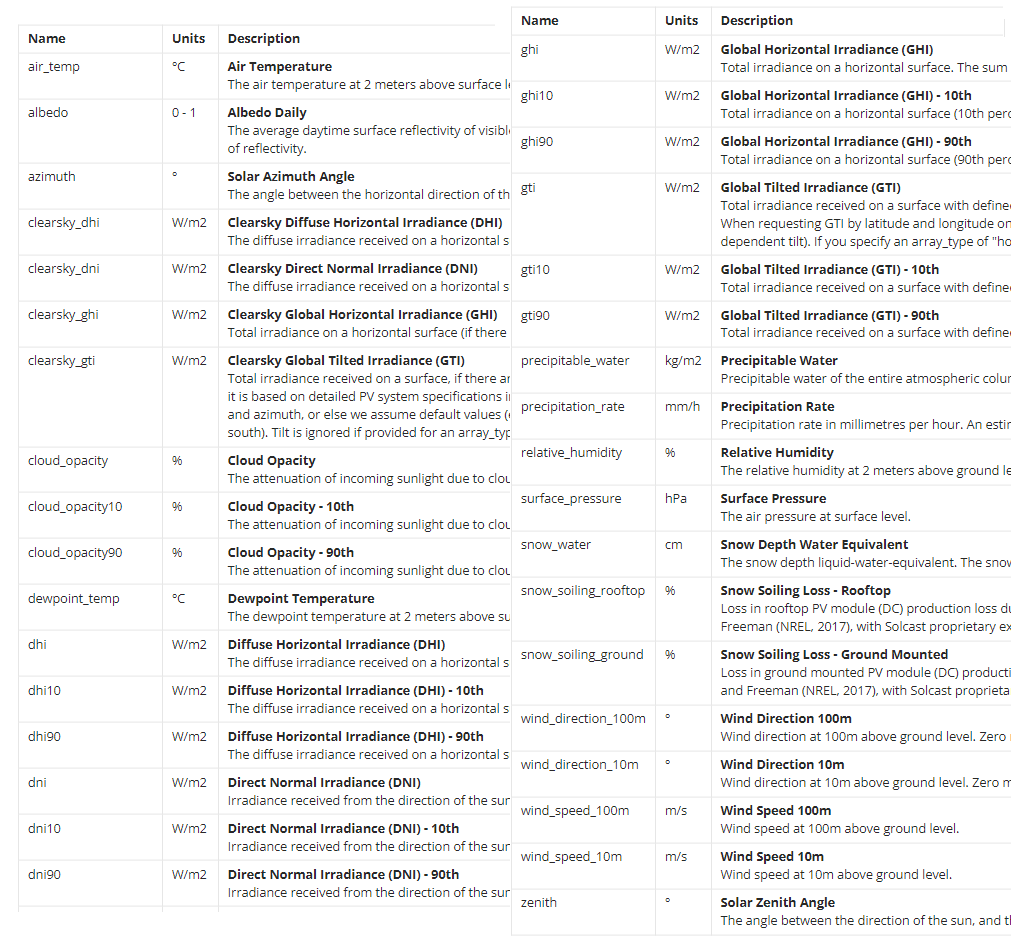 Whilst the new 5/10/15/30/60 minute data with highly realistic variability is super cool to me, actually the new data parameters are the feature most requested by our 22,000+ users. Especially GTI!
Reminder: the upgraded API is not yet available from the Solcast website and toolkit, but keen solar users can access it now. To access the new features, just reach out to us directly at sales@solcast.com.au and we can get you set up right away.