Solar Forecasting under Complicated Cloud Cover Conditions
There were quite complicated cloud cover conditions over South Australia yesterday, where solar energy penetrations are amongst the highest in the world - particularly with behind the meter solar.
Difficult Meteorological Setup
I had some fun watching our South Australia Grid Aggregation demo (which groups the solar power forecasts up to the transmission connection points) as the clouds evolved. As far as the meteorology was concerned, it was a very difficult day to forecast for solar generation with multi-layered cloud decks and fast evolving synoptic weather conditions.
Solcast maintains a global analysis of our 1-hour ahead forecasts, so that our performance is transparent - this is a reflection of our company philosophy, centered around enabling our users & the broader energy industry.
In the attached images you can see some imagery from the Himawari 8 satellite, a forecast from 2PM and an analysis of the observed (estimated actuals) PV power outputs against the 1-hour ahead forecasts.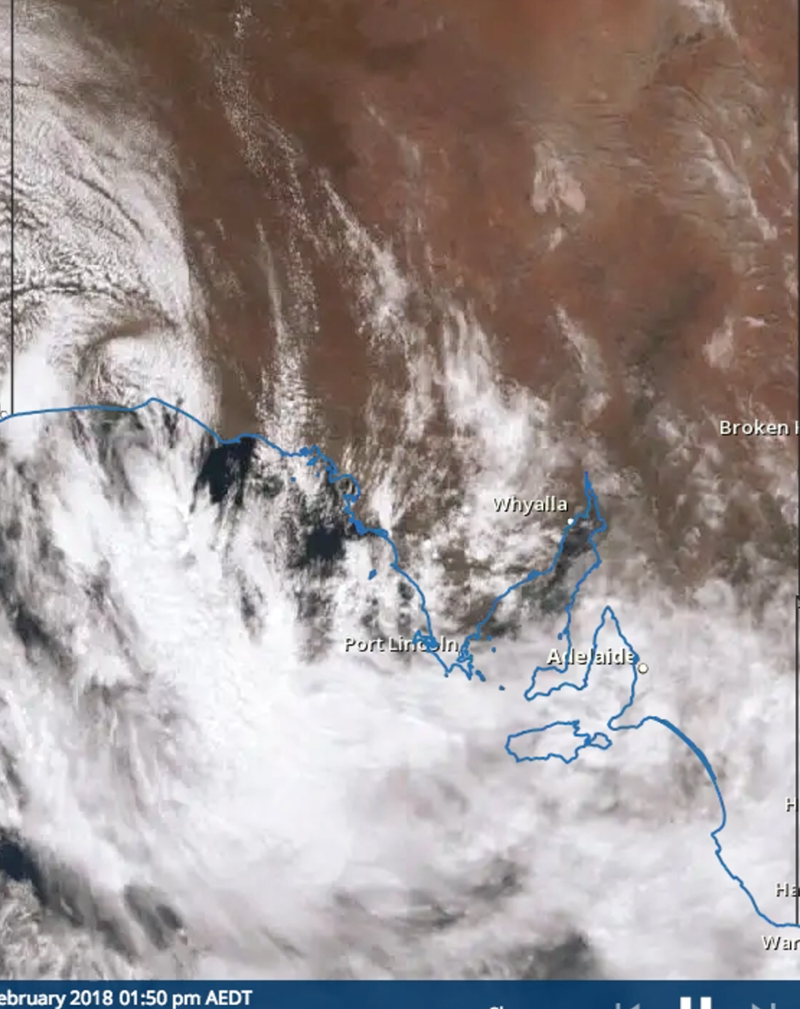 This demonstration is for all of the rooftop (1kW - 100kW+) installed behind the network connection points as labelled. I hope you'll enjoy this example from the the world's forefront of renewable energy integration (now potentially targeting 75% RE penetrations by 2025).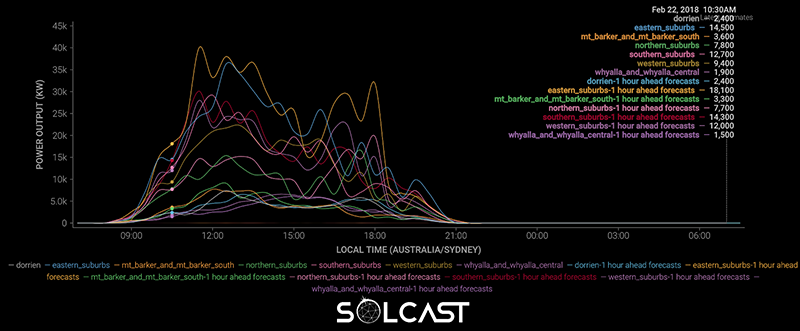 Create your own Grid Aggregation for Behind the Meter Solar PV Anywhere in the World!
You can get started on your first Grid Aggregation quickly and trial it by privately sharing very basic PV installation metadata (have you signed up for our API?). Get in touch with us for a sample upload file format, and to discuss your use case in more detail. Once your aggregation goes live in our system (usually within 2-3 days), we'll provide you with unique forecasting and estimated actuals API endpoints for your evaluation.