Upcoming Solar Forecasting Webinar with Western Power
Next week, our CTO Dr. Nick Engerer will travel to Perth to join our collaborators at Western Power to host a webinar reviewing the rooftop solar related challenges in West Australia, which you will know are pressing if you've watched the news in recent weeks.
We will review how applied R&D Solcast is completing with the Australian National University is providing Solcast's solar data tools into Aussie network service providers for the purposes of enabling those networks to accept higher penetrations of solar energy technologies.
Western Power has been accessing our Grid Aggregations product for high-resolution, rapid update solar forecasting at the Waikiki zone substation, which has more than 35MW of rooftop solar installed and is experience degradation in power factor and reverse power flows!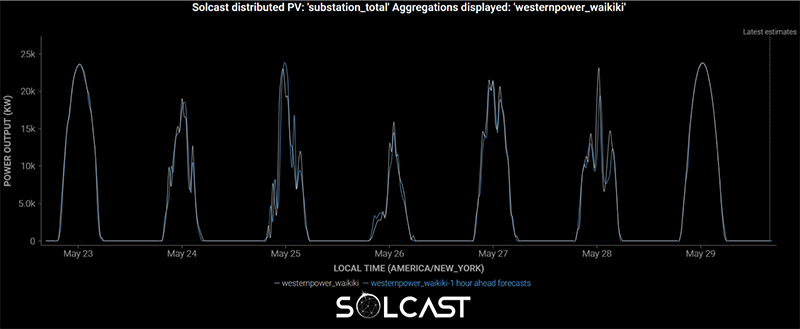 A first step to partnering with energy storage and demand management solutions providers
In this effort, partnering w/ integration & solutions providers is key. Solcast can accurately predict the solar resource over the next few minutes, several hours & days-ahead anywhere in the world - but how is that data delivered effectively to network operators? And what do they even do about it once in-hand?
Our aim as a team is to enable the deep & widespread collaboration needed to engage this challenge. If you'd like to join us next week, be sure to read Grant's post on LinkedIn & send him a request for an invite!
Like I always say - it's all part of teaming up for the solar powered future.
-Nick-