Vietnam builds the solar future
If you haven't been following the tremendous growth of renewable energy capacity in Vietnam, you're in for a real surprise...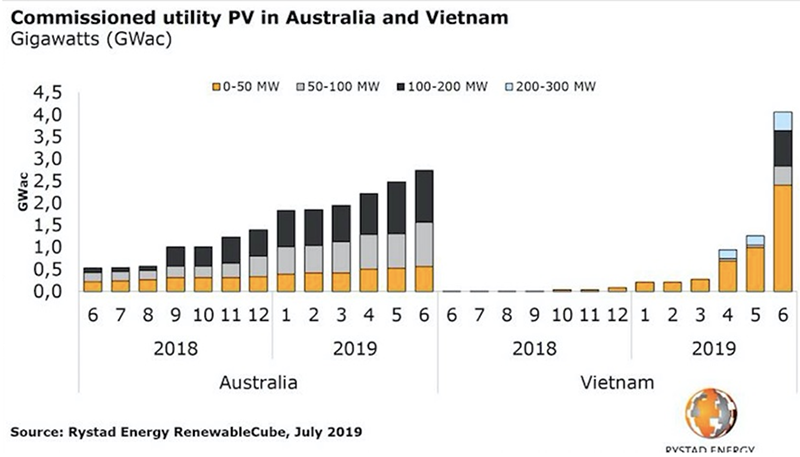 Utility scale solar capacity growth was tremendously quick over the past year, with over 4GW of capacity now online in the country!
As I've written before, this level of solar means that the typical generation and load forecasting approaches that have served grid operators like EVN (the electrical grid operator in Vietnam) start to see increased levels of errors, particularly during the morning and evening hours, as these generators quickly ramp up and down with the sunshine. The result is a need for new technologies that can accurately predict solar intermittency, with a focus on high resolution imagery of the clouds...
Solar power forecasting as a solution
These challenges are part of the growing pains that result from the global transition to the solar powered future. And these are exactly the types of problems that our team at Solcast wake up each day to solve.
We are delighted to announce that EVN has recently signed up as a Solcast customer for both our solar power forecasting and wind energy forecasting solutions, which are both now in the operational phase.
Utility scale solar power forecasting
At the time of writing, EVN is leveraging Solcast's Utility Scale Solar Forecasting solution at more than 80 locations around the country (although this will continue to grow quickly!).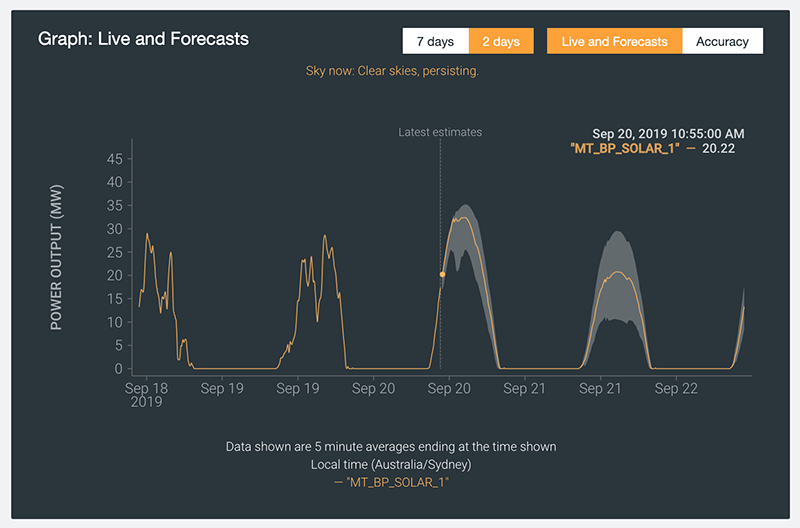 For each of these locations, forecasts are probabilistic and powered by our rapid update solar forecasting system, which uses 3rd generation satellite imagery updating every 10 minutes to match local cloud conditions to power output.
Wind energy forecasting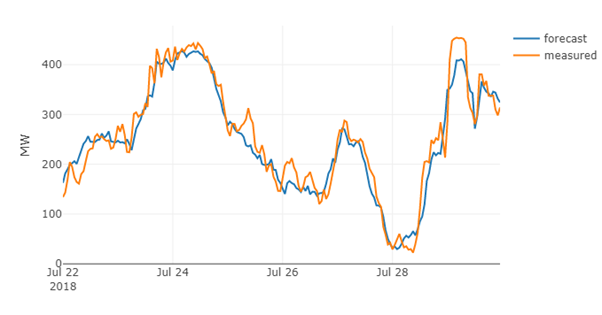 Solcast is also providing access to our wind energy forecasting services for 10+ wind farms. This newly available technology applies a similar 'tuning' methodology to wind farm power measurements, along with an ensemble of numerical weather model outputs. These probabilistic forecasts cover a range of possible ramping events and are delivered via the Solcast API!
Enterprise level forecasting services
This new commercial service is a part of our Enterprise offering, and is being delivered in partnership with AccuWeather.
Our Enterprise offering is powered by the same rapid update, global coverage solar forecasting services that power the Solcast API and API Toolkit. However, they also include bulk pricing discounts (often cheaper than our 'Paid Tier' pricing for many sites) and 24/7 support services with accuracy guarantees.
Interested to learn more? Start with the API Toolkit
It's hard to believe you yourself are only a few clicks away from also accessing our rapid update, global solar forecasting and historical data, using the same forecasting engine that now helps power the Vietnamese electricity grid!
In fact, just last month, we announced pricing for our latitude & longitude solar data API for both estimated actuals and forecast data. So whether your application needs solar data for one location, ten, ten thousand, or tens of thousands - we've got you covered.
Check it out by signing up for our API Toolkit, and you'll be accessing your own solar forecasting or estimated actuals data in minutes!