Greek keywords: In this post you'll learn about:
πρόβλεψη ηλιακής ενέργειας
ελληνική ενεργειακή αγορά
πρόβλεψη κάλυψης σύννεφων
Looking for solar radiation maps?
You can find our latest solar radiation maps for Greece here.
Solar energy in Greece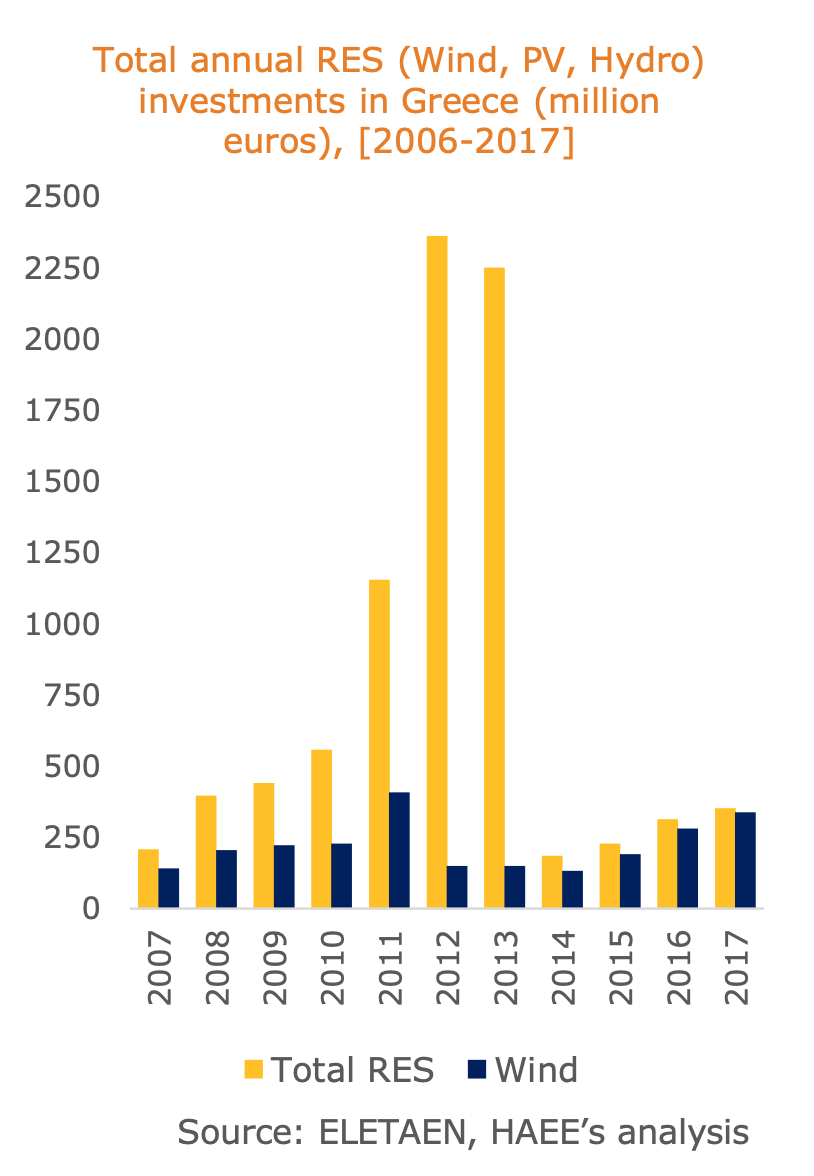 Source: Greece Energy Market Report 2019
Greece has the largest potential of both solar and wind power generation in southeast Europe. Solar energy installed capacity grew very quickly through the end of 2013, followed by a period of dramatic slowing as incentives were exhausted. However, as of 2020, growth in solar energy capacity is once again growing quickly. In some mining regions, an expected 3GW of additional capacity is projected to come online in the next few years. There is an expected growth of an additional 5GW of solar power capacity by 2030, driven by the country's energy targets. The new Greek national energy plan requires 7.7 GW of cumulative solar PV capacity by 2030 (from a current level of 2.7 GW capacity).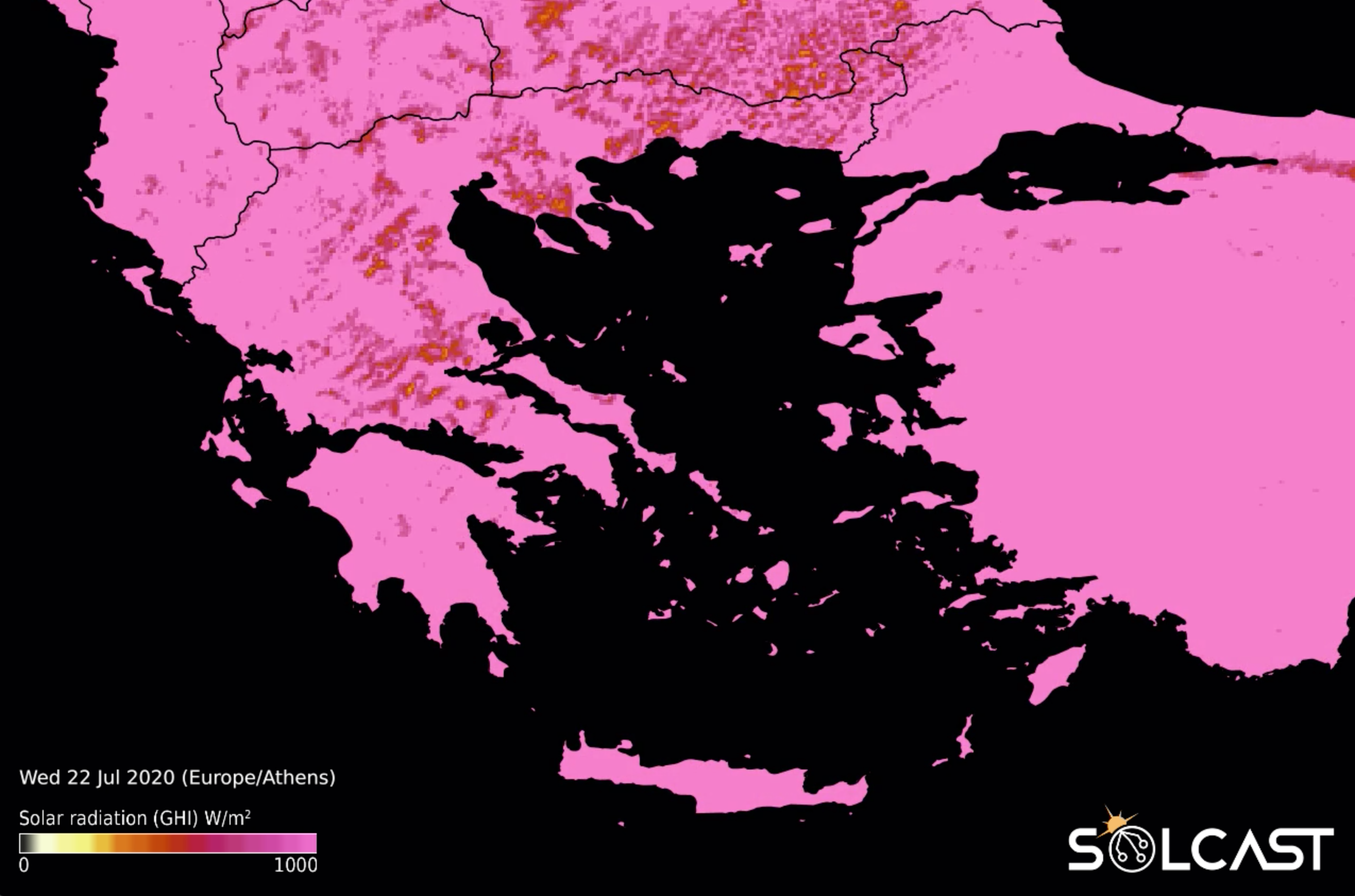 Another great solar day in sunny Greece
Impacts of Solar on the Hellenic Power System
The introduction of such large volumes of renewable energy, including solar, have been partially responsible for the liberalisation of the Hellenic power system. Discussions that matured in 2017 are now going into effect, resulting in major changes in the energy markets.
Greece operates a 10GW peak load system, with nearly 17GW of capacity online as of 2017. As a result, changes in the day ahead and intraday markets going into effect in 2020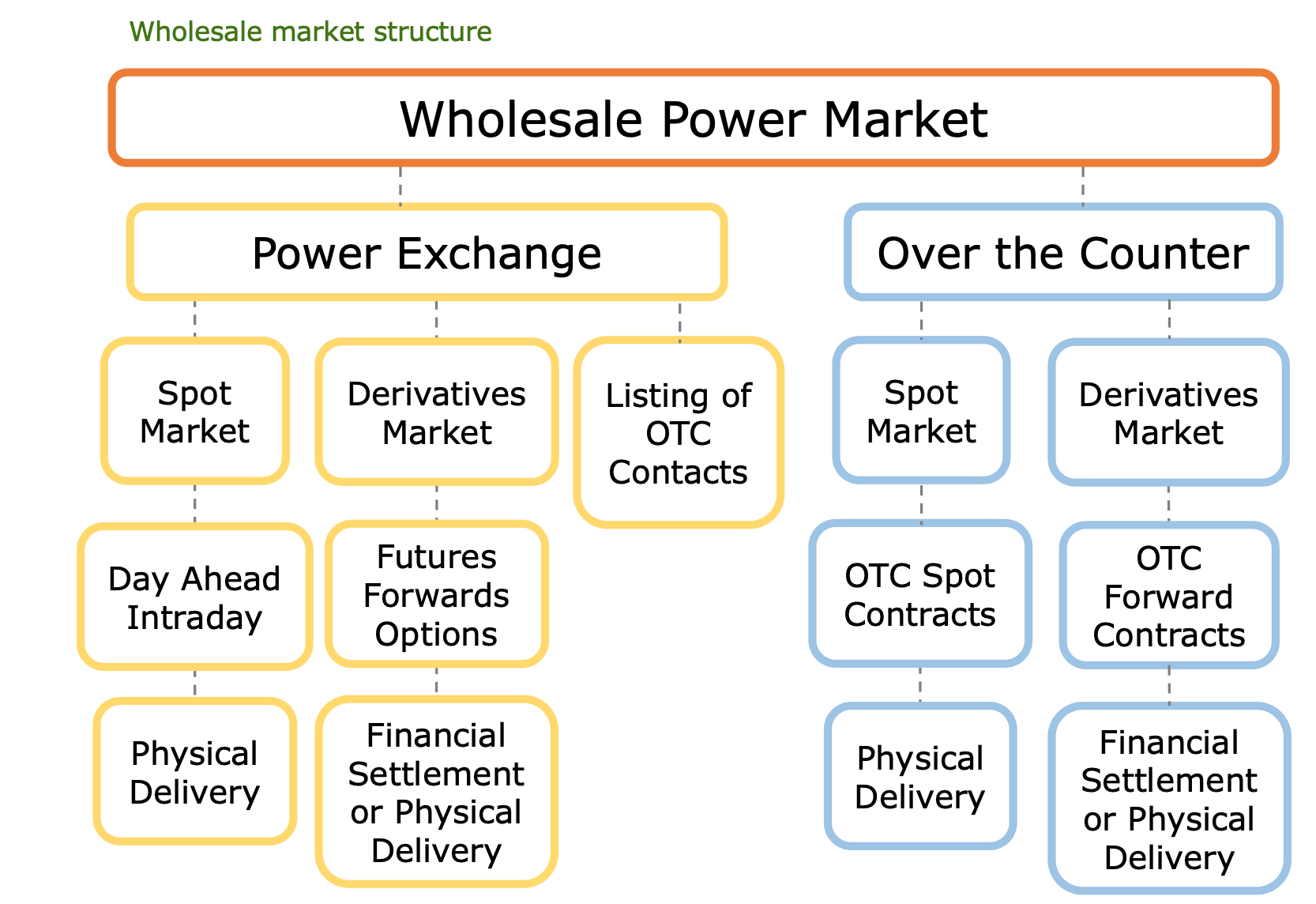 Source
Important excerpts from these changes:
On 3 December 2019, Law 4643/2019 on the liberalisation of the Greek energy market...introduces significant changes to the energy industry, particularly in regard to the electricity market, the PPC, DEPA privatisation, the RES and energy efficiency.

Commencement of operations in the energy derivatives and intraday markets within the Hellenic Energy Exchange (planned for 2020)... all new renewable energy solutions (RES)...must directly enter the energy market.

The power they produce is subject to the billing process on the wholesale market (day-ahead intraday) and the balancing market of Greek Energy Exchange...This market transformation affects all new renewable energy projects with a capacity level above 500 kilowatts.
One important part of these changes, is that it has now become possible for solar farms to become fully 'merchant' installations. This however includes several very important aspects to consider:
RES projects which do not wish to receive state aid may participate directly in the electricity spot market and receive the respective market prices for the electricity produced.
Schedules produced in the day-ahead scheduling process differ from the day-ahead market because ADMIE incorporates updated plant availability data, intermittent resource forecasts, and a centralized load forecast (rather than retail suppliers' forecasts).
Offer prices are maintained from the day-ahead market. The updated producer schedules are not financially settled, but producers that receive new unit commitment instructions can be paid out-of-market uplifts in order to allow them to recover the fuel and variable costs.
The role of Greek solar forecasting
"Reliable solar power forecasts are a precondition for operators of PV systems who want to be competitive by making optimal energy offers," Nikos Konstantinias, Synergia Technical & Consulting S.A Source
Review the recent cloud cover activity over Greece with our Solar Radiation Map Archive
Solcast allows you to create your own solar power forecast
Solcast allows asset owners or operators to add their own solar plants to our forecasting system using their web browser in our API Toolkit. This allows for users to instantly start using and evaluating forecasts. The process takes only a few minutes and requires no credit card.
Forecasts can be downloaded to CSV for analysis, and recent forecast accuracy over the site can be displayed on a graph. When the forecast goes into operations, a credit card is required for monthly subscription fees, and the Solcast API makes integration and submission of forecasts easy to automate.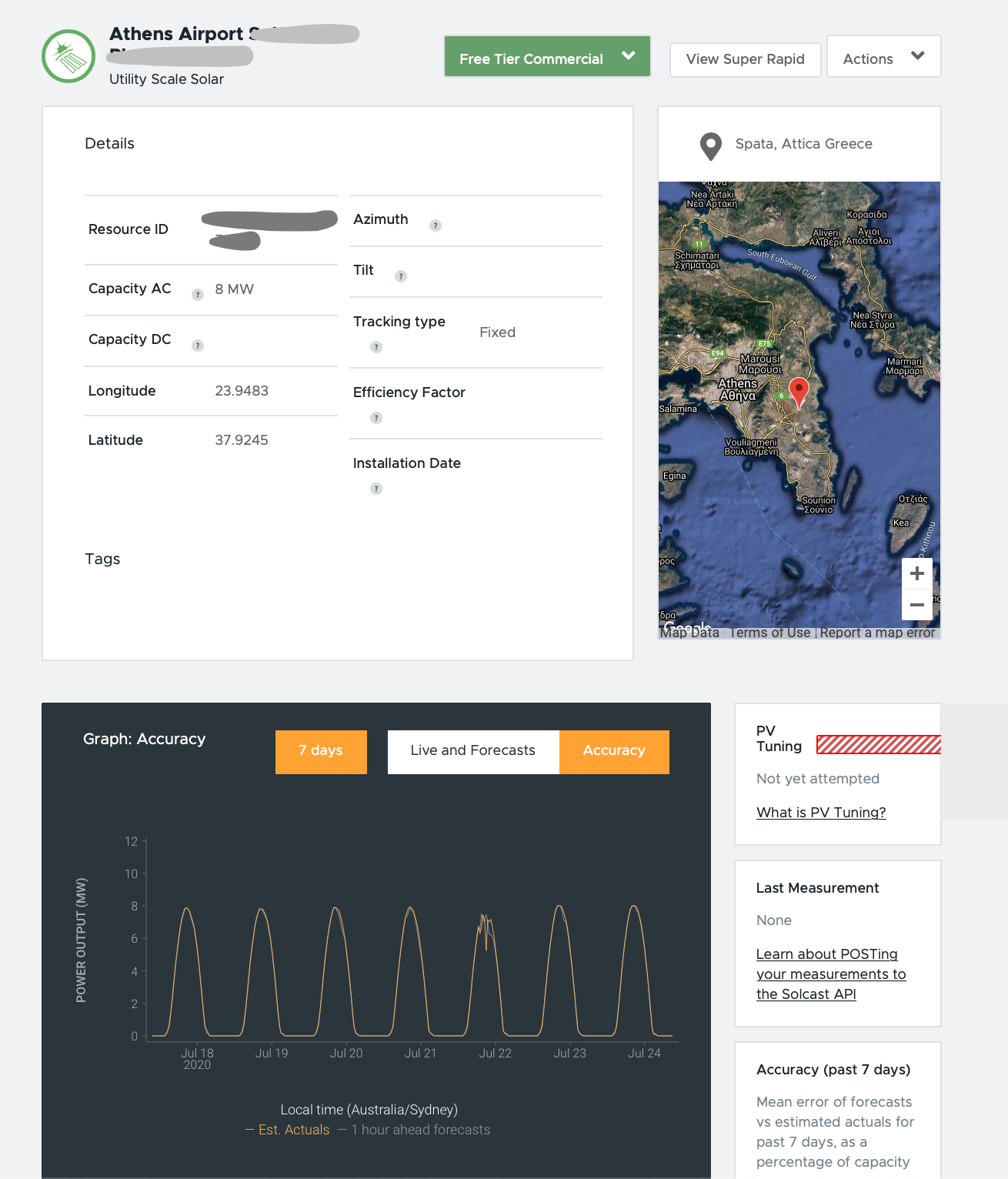 The above is an example of a Greek utility scale solar farm setup for forecasting in the Solcast API Toolkit.
Solcast can also provide live and forecast solar irradiance and weather data as input to your own power forecasting methods Solcast also provides direct access to the forecasting data via API. Users can learn how to access these data using the API Toolkit, where they can download sample data and begin evaluating forecasts. Forecasts can be downloaded to CSV, JSON or XML for analysis.
Learn more about this solution:
Read more: